Roasting is the best way to taste the original favor of meat.
Just roast the high quality meat, and taste it with salt only in the first bite.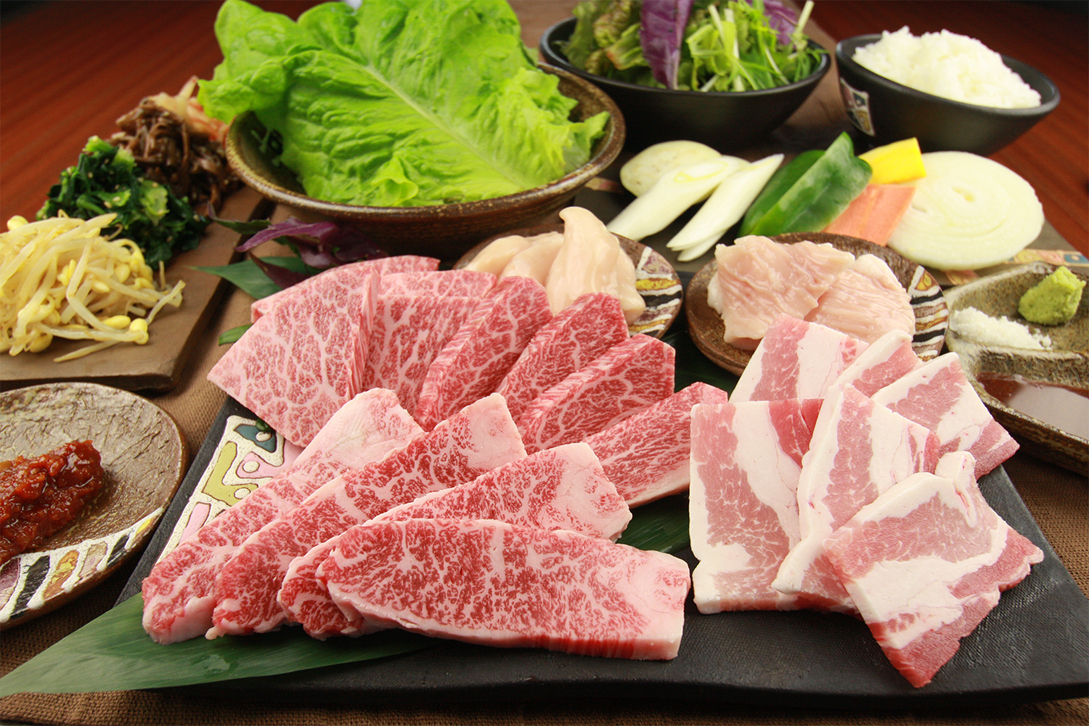 Best seller:
best 2 meat brands


Middle

4,180

Yen




Large

4,730

Yen

Feel easy to taste Beef and Red Agu Pork.


Middle

3,575

Yen




Large

4,125

Yen
Platter of Korean side dishes
salad (Japanese taste or super spicy Choregi)
roasted vegetable platter
beef ・Agu Pork
soup
rice or Korean soup rice
ice cream(pineapple sorbet, red sweet potato, suger cane, or Okinawa lemon sherbet)


Please choose what you like.
raw vegetable a la carte
rice (small)
Roasted vegetable platter for one person
rice (middle)
rice (large)
Please select the additional order of meat on the page of meat for various parts (a la cartle).
Here we can only choose the beef or pork course.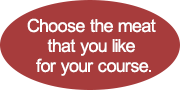 combo meals all contain appetizer, soup, icecream, etc.
Ishigakijima (Misaki) beef course


middle

5,225

Yen

large

6,325

Yen

Beef from Japan course


middle

4,125

Yen

large

5,225

Yen

Red Agu Pork course